DEAR CUSTOMERS,
even in these times we are be by your side as a reliable source of information. We continue to be available to you as usual. Please note the following information:
Travel outside the EU:In addition to our up to date information on visa regulations of the Top 40 travel destinations, visumPOINT offers news updates (in German only) on a daily basis. Please do not hesitate to contact us if you have any questions!
Travel within the EU: We have compiled a comprehensive table of entry requirements within Europe for you. This table is updated several times a week (it is currently available in German only).
In general, due to current travel restrictions, it is recommended that you contact us before applying (e.g. 030 420 258 80 / visum@visumpoint.de). We will be happy to provide you with current information about your travel destination.
visumPOINT

is your specialist for Consular, Visa and Immigration Services and the relocation of your workforce. We make it

simple!

YOUR RELIABLE SPECIALIST

ABOUT VISUMPOINT

In times of globalization the challenges for companies doing business in China, Russia, India and (or) USA become increasingly more difficult. Borders open and shut down, entry requirements are changed almost daily and political hazards result in spontaneous modifications of visa conditions. Who stays on top of things? We do!

We are experienced specialists who stand by your side when it comes to Entry and Visa requirements, Legalisation and Translation matters, as well as Immigration and Relocation questions.

We are fast and you can rely on us - globally and 24/7.

OUR SERVICE - YOUR BENEFITS

Direct contact with embassies

Support from experienced specialists

Individual assistance

24/7 availability

Global partner network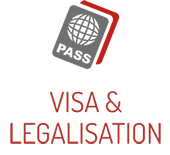 Visa and Worldwide
Consular Services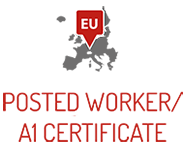 From A1-Certificates and
Registrations to Project Support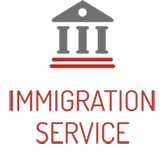 Work and Residence Permit Applications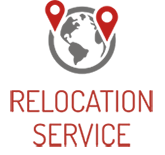 From the Move to Settling In